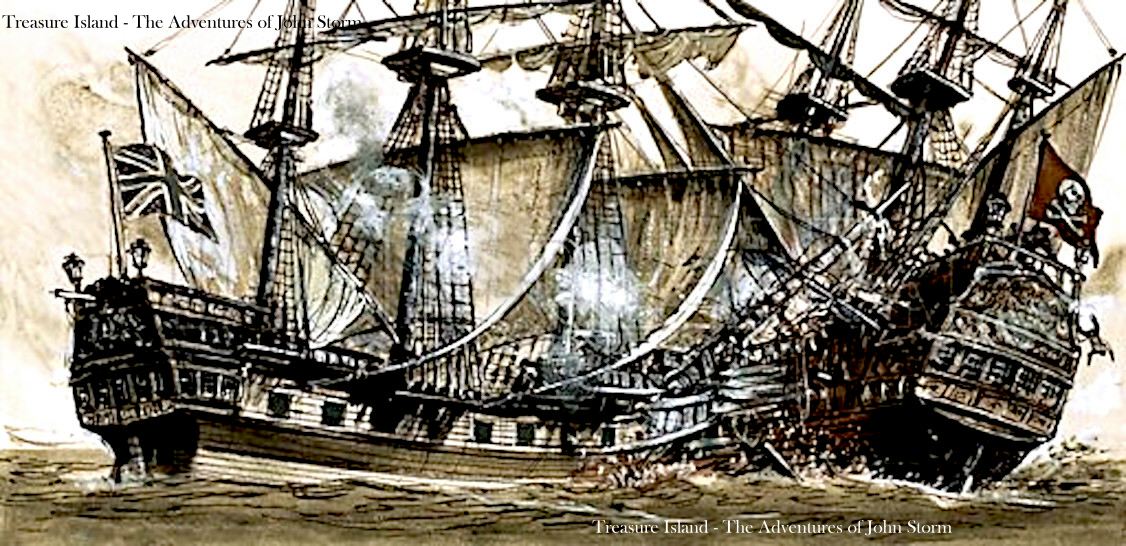 Lieutenant Robert Maynard rams the Adventure with his Royal Navy sloop. Then boards Blackbeard's ship.
Lieutenant Robert Maynard is famous for his swordplay with Blackbeard aboard the 'Adventure' in 1718, off Charlestown, North Carolina, having cornered the former Caribbean privateer.
Before dispatching Edward Teach, by beheading the pirate, Lt. Maynard and his crew, inflicted a claimed 20 cuts with their blades, each time trying to get the pirate to tell where he'd hidden his hoard of treasure. For it did not appear to be on board his ship. Blackbeard was also shot five times during the encounter. He just would not die easily. But expire he did, and with his dying breath he cursed Maynard, his crew and their ancestors after them, should they search for, or locate, his stash.
ABOUT ROBERT MAYNARD
Robert Maynard (19 September 1684 – 4 January 1751) was a British lieutenant, and later captain, in the Royal Navy. Little is known about Maynard's early life, other than he was born in England in 1684 and then later joined the English Navy. He was made a lieutenant in January 1707, and by 1709 was the third lieutenant on HMS Bedford. Maynard was born in Dartford, Kent, England on 19 September 1684.

In November 1718, Maynard was tasked with hunting down and killing the notorious pirate Blackbeard. While leading HMS Pearl, Maynard lured Blackbeard into attacking his ship off the coast of North Carolina, and in the ensuing struggle Maynard and his crew killed Blackbeard. Expecting to be rewarded for his actions, Maynard was never fully compensated or paid for the expedition. He was eventually promoted to commander in 1739, and to captain in 1740, before dying at the age of 66 in his home county of Kent, England.
Maynard"s final resting place is in the churchyard of Great Mongeham in Kent, south-east England, near the cinque port of Deal He left an estate in excess of £2000. Maynard"s success is still celebrated by his successors — the crew of the current HMS Ranger — who commemorate Blackbeard"s defeat at the annual Sussex University Royal Naval Unit Blackbeard Night mess dinner every year, at a date as close as possible to 22 November.

Maynard's success is still celebrated by his successor – the crew of the current HMS Ranger – who commemorate Blackbeard's defeat at the annual Sussex University Royal Naval Unit Blackbeard Night mess dinner every year, at a date as close as possible to 22 November.

The City of Hampton, Virginia also celebrates its historic ties to Maynard by recreating the final sea battle on Tall Ships in the Hampton Harbour during the city's annual Blackbeard Festival in June.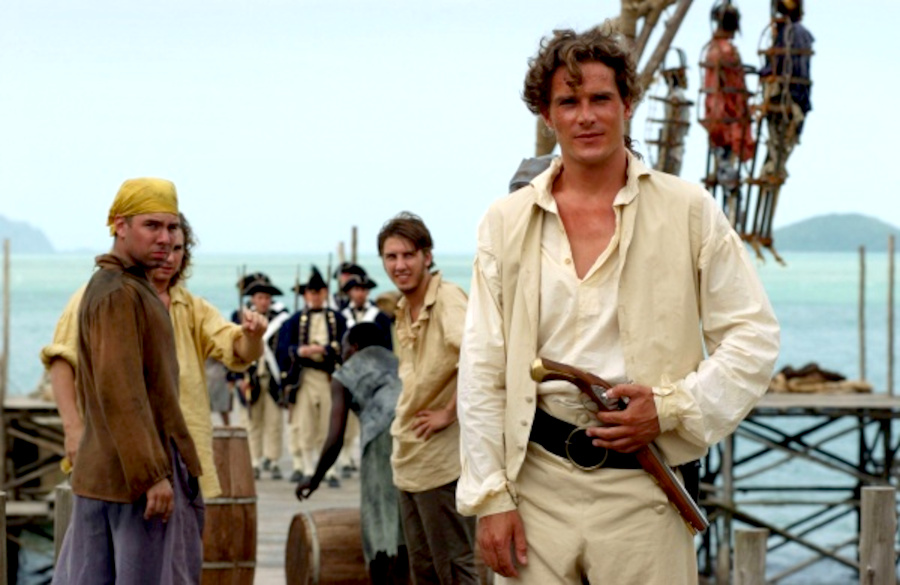 NAVAL COMMANDS AND BATTLES

Governor Alexander Spotswood of the Colony of Virginia gave Maynard the command of two sloops, Ranger and Jane. They departed the docks of Hampton, Virginia on 19 November 1718. Maynard caught up with Blackbeard at Ocracoke Inlet off the coast of North Carolina on 22 November 1718. Most of Blackbeard's men were ashore, whilst Maynard out-gunned and out-numbered the pirates three to one. However, Maynard's ship had no cannons and only small-arms, while Blackbeard's had up to eight cannons, though Maynard hid most of his men below deck. Initially, Blackbeard had his ship go to shallower water. Maynard's heavier ship hit a sand-bar and was stuck. Blackbeard then manoeuvred his ship to fire a broadside at Maynard's ship. Meanwhile, Maynard, who was on the sloop Jane, ordered everything inessential to combat to be thrown overboard to make the ship lighter, and eventually freed the ship. Blackbeard's ship fired at least two more broadsides on Maynard's, killing several of Maynard's men.

After the last attack, it appeared to the attackers that only Maynard and another crew member were left alive and Blackbeard and some of his men boarded Maynard's ship. He was then ambushed by a force much larger than he had expected; Maynard had told his surviving soldiers to hide below deck only to come out and attack at a given signal. During the battle, Maynard and Blackbeard ended up in hand-to-hand combat. Both pointed pistols at each other. Maynard shot his adversary at point-blank range, while Blackbeard missed. However the shot failed to stop his opponent. Blackbeard pressed on, breaking Maynard's sword. Finally, another sailor jumped on Blackbeard's back and inflicted a deep wound. Maynard was then able to kill Blackbeard.

Maynard later examined Teach's body, noting that it had been shot no fewer than five times and cut about twenty. He also found several items of correspondence, including a letter to Teach from Tobias Knight, the Royal Secretary for North Carolina. Blackbeard was decapitated and his head was tied to the bowsprit of his ship for the trip back to Virginia. Upon returning to his home port of Hampton, the head was placed on a stake near the mouth of the Hampton River as a warning to other pirates.

Lieutenant Maynard remained at Ocracoke for several more days, making repairs and burying the dead. Teach's loot – sugar, cocoa, indigo and cotton – found "in pirate sloops and ashore in a tent where the sloops lay", was sold at auction along with sugar and cotton found in Tobias Knight's barn, for £2,238. Governor Spotswood used a portion of this to pay for the entire operation. The prize money for capturing Teach was to have been about £400, but it was split between the crews of HMS Lyme and HMS Pearl. As Captain Brand and his troops had not been the ones fighting for their lives, Maynard thought this extremely unfair. It was later discovered that he and his crew had helped themselves to about £90 of Teach's booty. The two companies did not receive their prize money for another four years, and despite his bravery, Maynard was not promoted, rather, he faded into obscurity.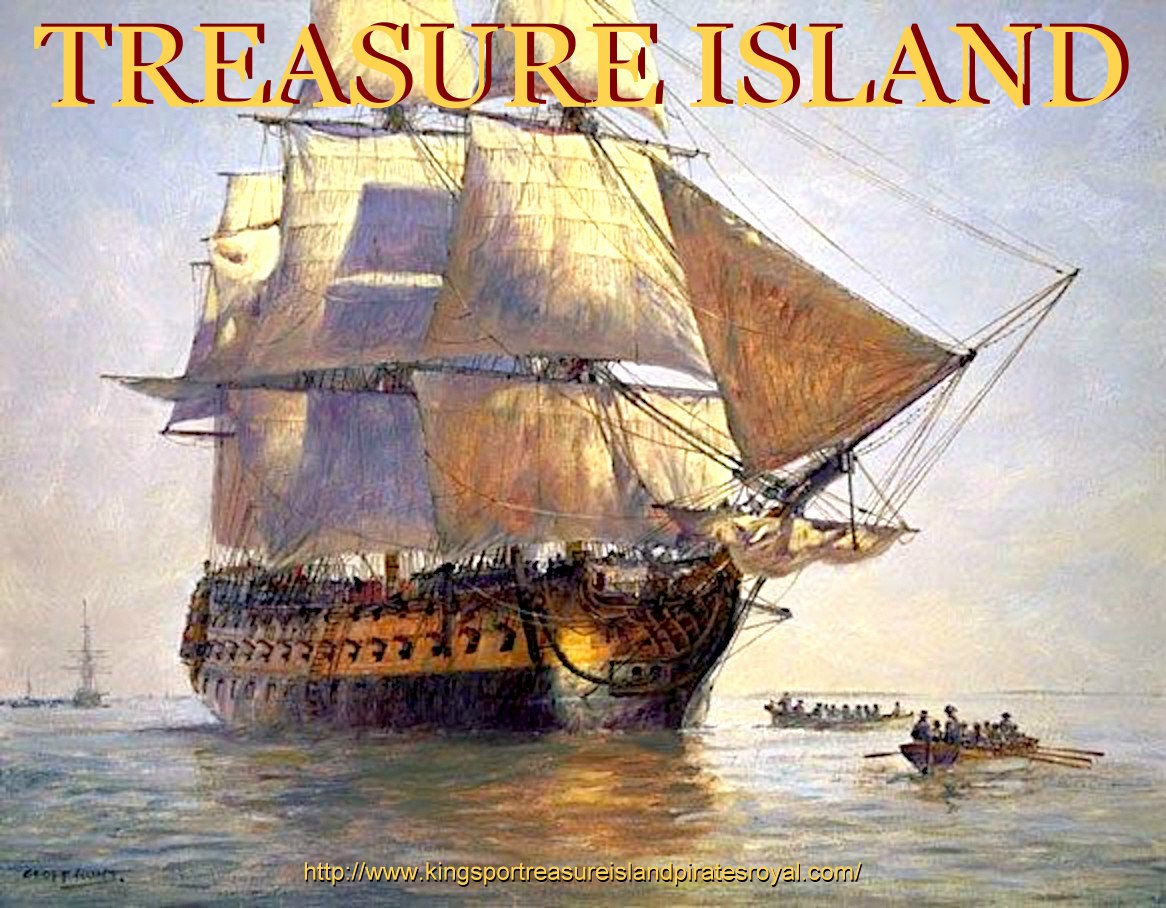 THE BATTLE OF OCRACOKE
It began within minutes after the notorious pirate Blackbeard was killed in the Battle at Ocracoke on Saturday morning, November 22nd 1718.

As soon as the wounded were attended to and the surviving pirates were placed under guard, the hunt was on, led by Royal Navy Lieutenant Robert Maynard. The first place they searched was Blackbeard's cabin in the roundhouse of his 65-foot-long Jamaica-rigged sloop, Adventure. Surely the world's best-known and most-feared pirate captain kept a chest of Spanish gold, silver and jewels hidden beneath his bunk, just for his walkin' around money.

Rarely mentioned in the many books, articles and other accounts of the famous battle is that Maynard and the other volunteer sailors from the British king's ships stationed in Virginia were persuaded to accept the potentially deadly assignment of apprehending or killing the North Carolina pirates by the prospect of acquiring pirate treasure. It could be said that the 60 men aboard the two, small, rented sloops under Maynard's command were little more than pirates themselves.

Two weeks after the smoke cleared from the battle, Maynard and his men were still hoping to find a treasure on Ocracoke Island that would make them all rich. They were disappointed. In addition to casks of sugar, cocoa, indigo dye and a few bales of cotton, only a small amount of what is called gold dust, small nuggets of gold, were recovered from the pirates' possessions.

Maynard's stay at Ocracoke may have been when an enduring Blackbeard myth was born. While nine captive pirates were held in the lower deck of the Adventure while anchored in the yet-to-be-named Teach's Hole Channel, a guard may have asked them, so, where did the boss hide his treasure? Funny you should ask, a pirate replied, we posed that question to him just last night.

The published version of the interrogation in a 1724 book, "A General History of Pirates," goes like this: "… one of his Men asked him, in Case any thing should happen to him in the Engagement with the Sloops, whether his Wife knew where he had buried his Money? He answered, That no Body but himself and the Devil, knew where it was, and the longest Liver should take it all."

Among the many dubious aspects of the preceding quote, my research has proven that Blackbeard and his men had no idea on the night before the battle that they were under any threat at all. Having arrived from the inland waters of the colony and anchored alongside Beacon Island 3 miles away from the pirates' moorings near today's Springer's Point, Maynard's sloops had all the appearances of typical merchant vessels preparing to put to sea.

Nevertheless, ever since, writers and historians have assumed that because the quote was in print – like so many other popular but improbable Blackbeard legends – it must have been true.

At the end of the two weeks at Ocracoke, Maynard sailed Blackbeard's Adventure across Pamlico Sound and up to Bath, but not with the pirate's head hanging under the bowsprit as is so often told – it was too valuable, worth a bounty of 100 pounds sterling back in Virginia. In Maynard's wake, however, has streamed, like the gold of marine phosphorescence, the hopes of the credulous that Blackbeard's lost treasure might still be found.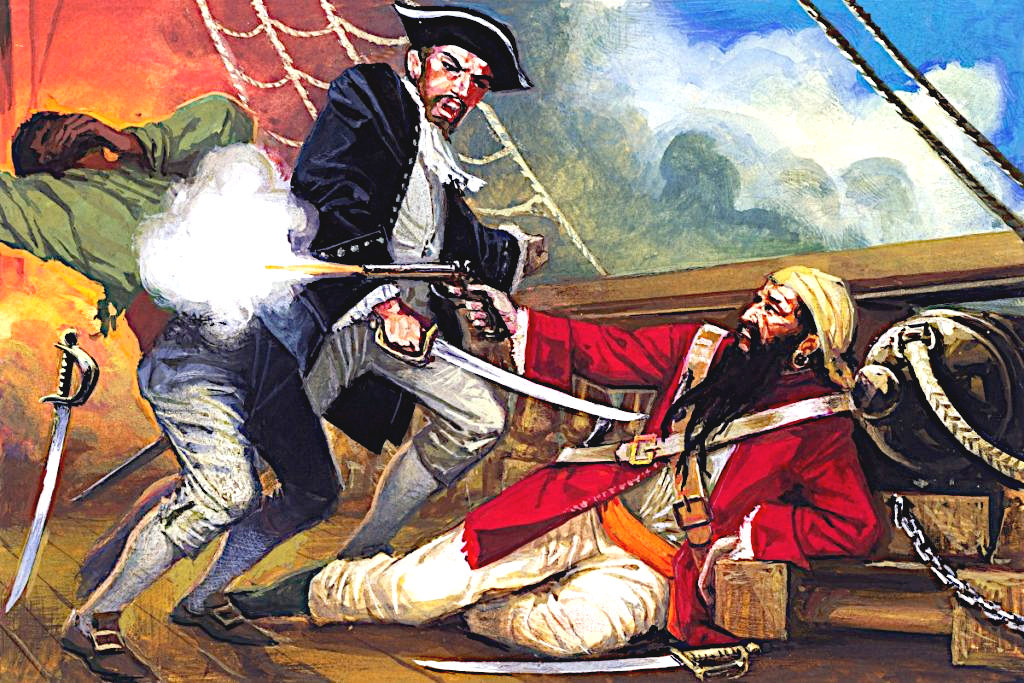 Aboard the Adventure in 1718, Lieutenant Robert Maynard shoots and kills Blackbeard
It is said that "Dead Men Tell No Tales." For the most part that is true, but some men leave clues as to their exploits when they are alive. And those clues are tales from a dead man. Two such people are Captain Henry Morgan and Edward Teach, otherwise known as Blackbeard.