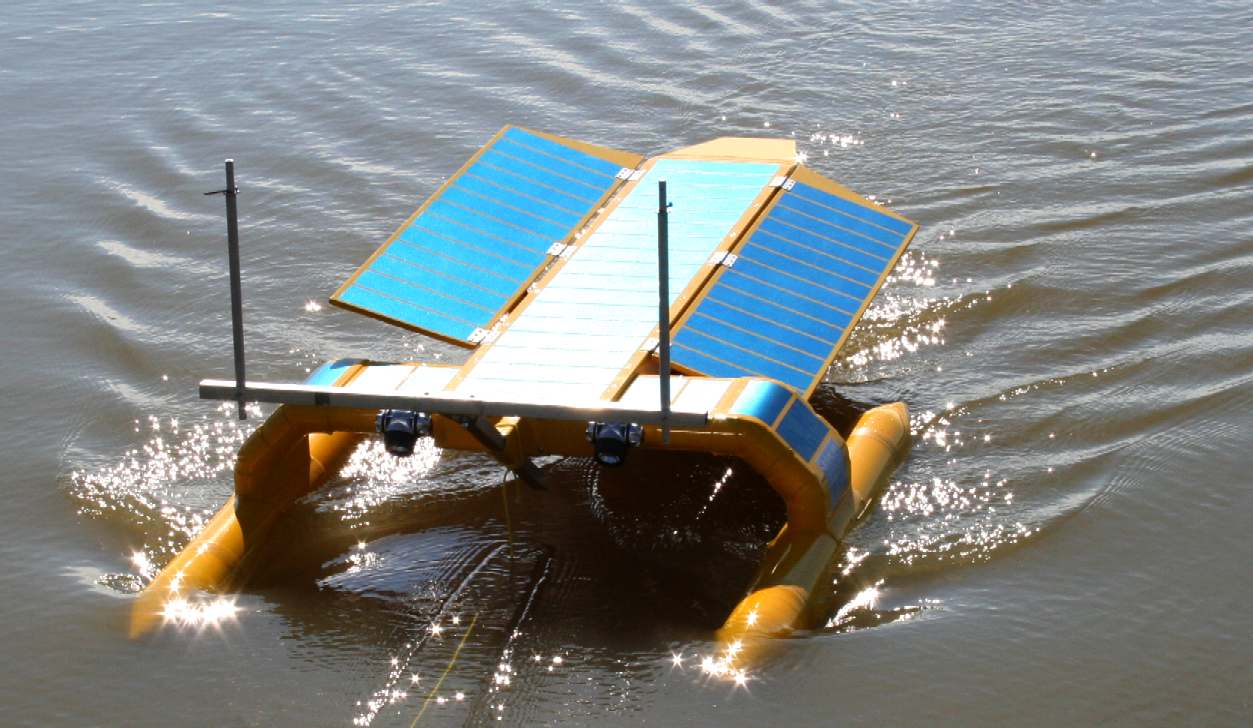 MARINE COMBINED HARVESTER - The basic SeaVax machine is seen here as a proof of concept (working model). It was designed to filter macro & micro plastics from seawater - in bulk, and recover ghost fishing nets of up to 150 tons. It was to be solar and wind powered when conceived in 2015. Today, the vessel would need more power if a fleet of them are to deal with something like 24 million tons of sargassum a year. Around triple the 8 million ton capacity envisaged for marine litter. Any revised specification would probably need to include renewable hydrogen in the energy equation.
Hence, ammonia, hydrogen, and methanol bunkering is a prerequisite. Solar power alone will not cut the mustard with such volumes. The other hurdle to overcome is unit cost. A beach launch and recovery system has been designed and tested at 1:20 scale. But this is not essential, where harbours or marinas are extant. Indeed, So long as each catch requiring further processing, may be offloaded. The price per unit is the next hurdle to overcome. It is difficult to know how to pitch this one, because each island will (presumably) have different volume requirements. That said, we should be aiming to equal the cost of cleaning their beaches in one year. So that once the CAPEX is sorted, follow on years will only be the administrative and operating costs. We are assuming that the cost of beach cleaning for a whole island in any one year is around $20 million dollars - but very much more to their economies. Clearly, a full-size, ocean cleaning machine will be far more. But a half size unit may come in somewhere in that region. We would thus urge the Caribbean Islands to transition to renewables as fast as they can. Get rid of oil, and harvest green hydrogen for shipping and to produce electricity - using solar and wind power. The future of mankind depends on it. Why not lead by example?
The SeaVax-Sargasso™ is the larger fleet controlled drone, for heading off the bulk of break-away seaweed from the Sargasso Sea. The SeaVax-Calypso™ is the smaller inshore vessel designed for island patrols on a more independent basis, by the islanders themselves.
The SeaVax-Sargasso would work with the AmphMax-Sargasso™ floating dock, where annual servicing of significant fleets may otherwise strain traditional ports and harbour facilities. Music to the ears of affected islanders, but with attaching funding and political complications, uncertainties abound. A lower cost system for start-ups, would then be the SeaVax-Calypso, operating in tandem with an AmphiMax-Calypso™. The AmphiMax amphibious vehicles may be used as portable dockyards, in the fabrication and manufacture of SeaVax vessels, as may benefit local island economies. Where the Cleaner Ocean Foundation is a not for profit organization, islanders might operate their local services on a for-profit basis, with the Foundation providing technical and IP assistance.
The Caribbean Sea, including the Gulf of Mexico are prone to invasion by sargassum, the brown macro algae, or seaweed, now building year on year, spoiling the once pristine beaches of (even) the Virgin Islands, once billed as the US paradise. And it is a situation that is likely to remain for many years, as the sea levels continue to rise, from climate change, while United Nation's persuasions are slowly making inroads into global warming and fossil fuels use, Australia, China, India and Russia would not agree to limit coal use at FLOP 26.
Unfortunately, change is at a snails pace - as the super powers engage in Economic Warfare, and in the case of Vladimir Putin, criminal aggressions - which is why scientists say we will be unable to prevent the only planet we have warming by 2.7 degrees, rather than the target 1.5 degrees of the Paris Agreement in 2015. But then they don't have sargassum and rising sea levels to threaten their existence, in what many are calling Ecocide, the island version of Genocide.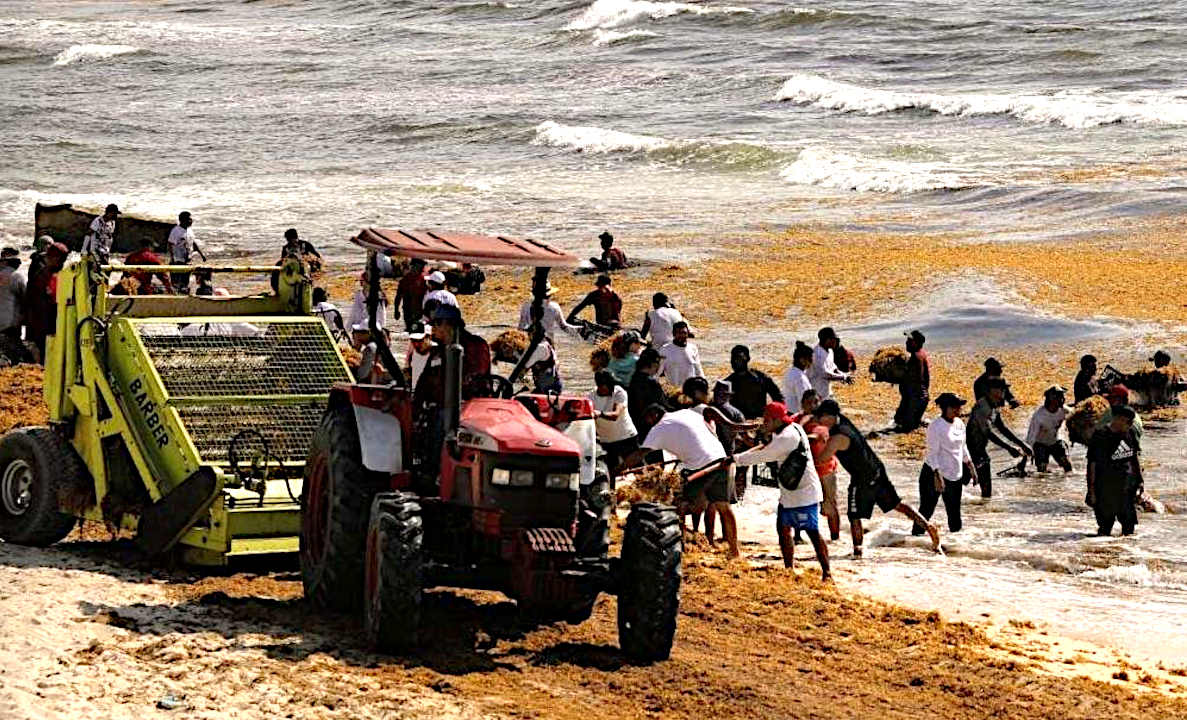 SARGASSUM: Represents an immediate threat to the economics of the Caribbean Islands, the Gulf of Mexico, and African West Coast, but is also a potential asset if it can be economically harvested and used for, among other things, fertilizer for agriculture: where there is a world shortage.
BIOMASS - BUILDING MATERIALS - CANCER TREATMENTS - CLOTHING & SHOES - CO2 SEQUESTRATION - COSMETICS
FERTILIZERS - FOODS - MEDICINES - MINERALS - PACKAGING - SUPPLEMENTS - VITAMINS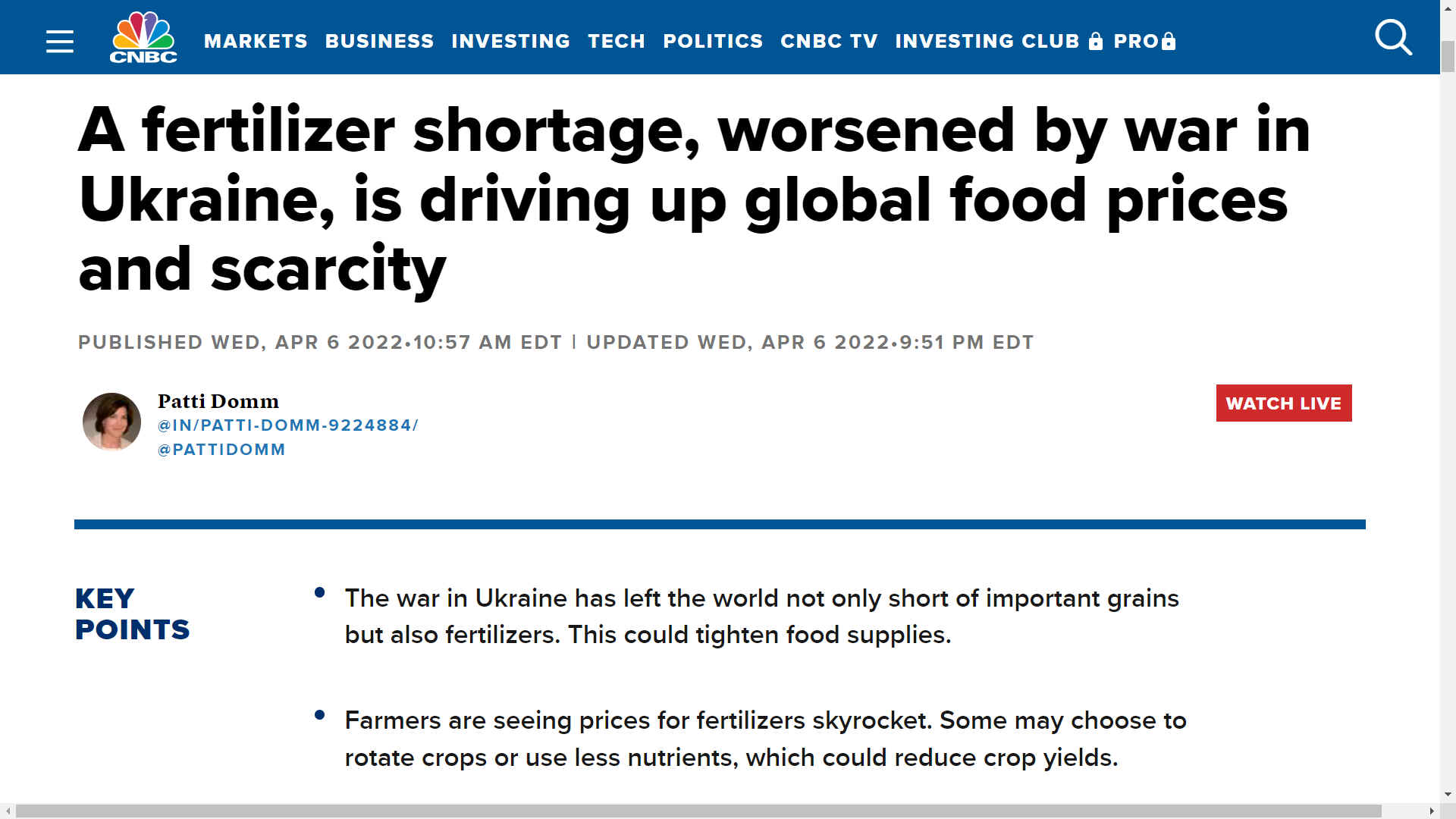 FOOD SECURITY: RAMPANT FERTILIZER INFLATION - Officials at the United Nations are stepping up warnings about the mounting crisis for fertilizers — an essential substance to boost soil fertility in agriculture — as vulnerable countries in areas such as Africa grapple with prices that have soared by 300 percent since Russia's war in Ukraine began. In 2021, Russia was the world's top exporter of nitrogen fertilizers and the second-largest supplier of both potassic and phosphorous fertilizers, according to the U.N. Food and Agriculture Organization.

To give you an idea of how big the demand is for manure fertilizer today, Iowa usually uses 14 billion gallons of manure a year. This year it may spray 15 billion gallons on fields. That would be enough to cover 108,000 golf courses or fill 280 million bathtubs. It's a lot of manure.
Russia and Belarus had provided about 40% of the world's exports of potash. Russia also exported 11% of the world's urea, and 48% of the ammonium nitrate. Russia and Ukraine together export 28% of fertilizers made from nitrogen and phosphorous, as well as potassium according to Morgan Stanley.

Some fertilizers have more than doubled in price. For instance, potash traded in Vancouver was priced at about $210 per metric tons at the beginning of 2021, and as of April 2022 it's now valued at $565. Urea for delivery to the Middle East was trading at $268 per metric ton on the Chicago Board of Trade in early 2021 and was valued at $887.50 on Tuesday 5th April.
ATLANTIS - MEDITERRANEAN SEA
ATLIT-YAM - ISRAEL
PAVLOPETRI - GREECE
PHANAGORIA - BLACK SEA
PORT ROYAL - JAMAICA
RUNGHOLT - DENMARK
THONIS-HERACLEION AND ALEXANDRIA - EGYPT
YONAGUNI JIMA - JAPAN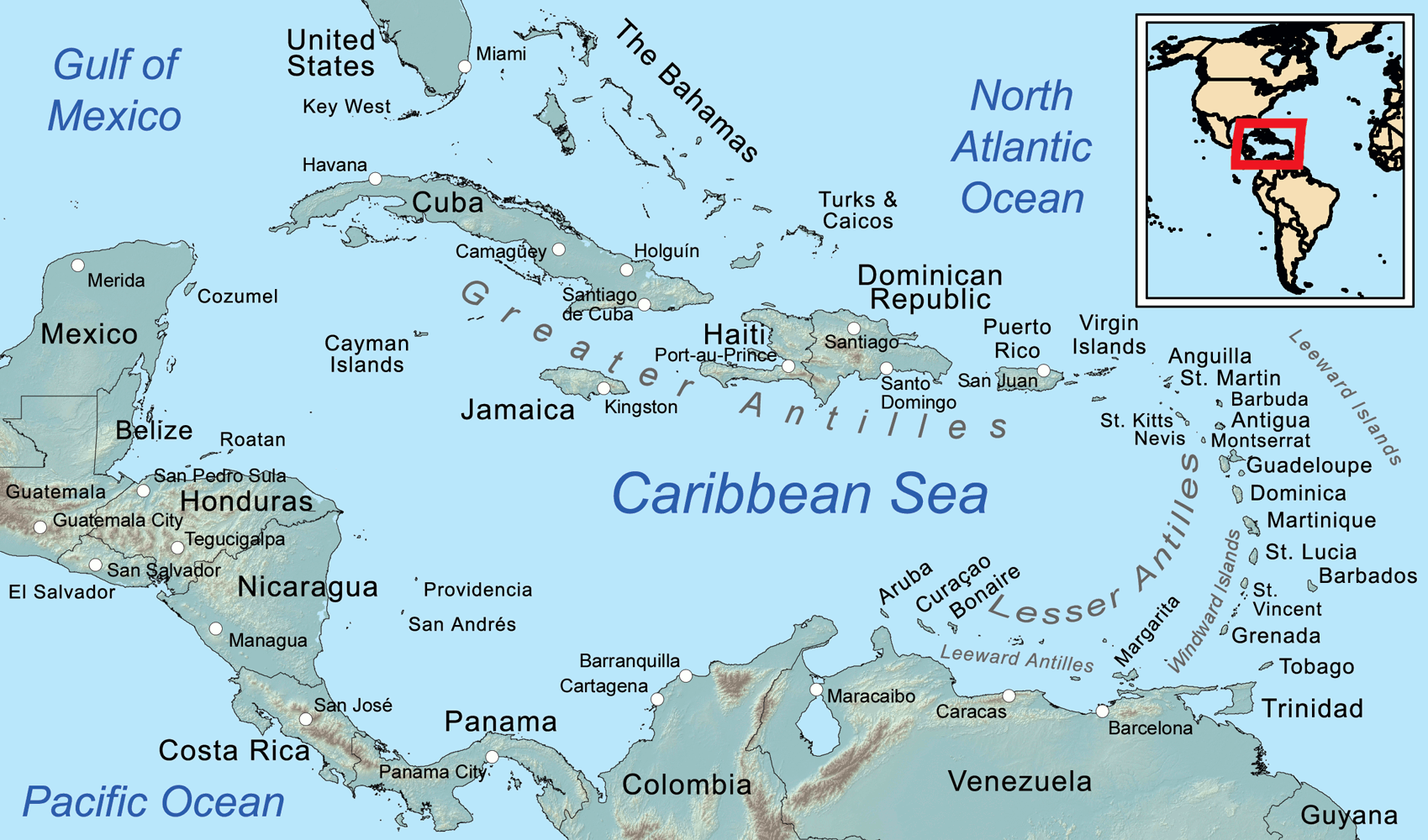 Map of the Caribbean Sea, showing the Greater, Lesser, and Leeward Antilles, the Leeward and Windward Islands.
ISLAND NATIONS UNDER THREAT OF SINKING
Cabo Verde, Republic of
Marshall Islands, Republic of the
Micronesia, Federated States of
AWARENESS: Stories to stir the heart and inform those unacquainted with ocean issues