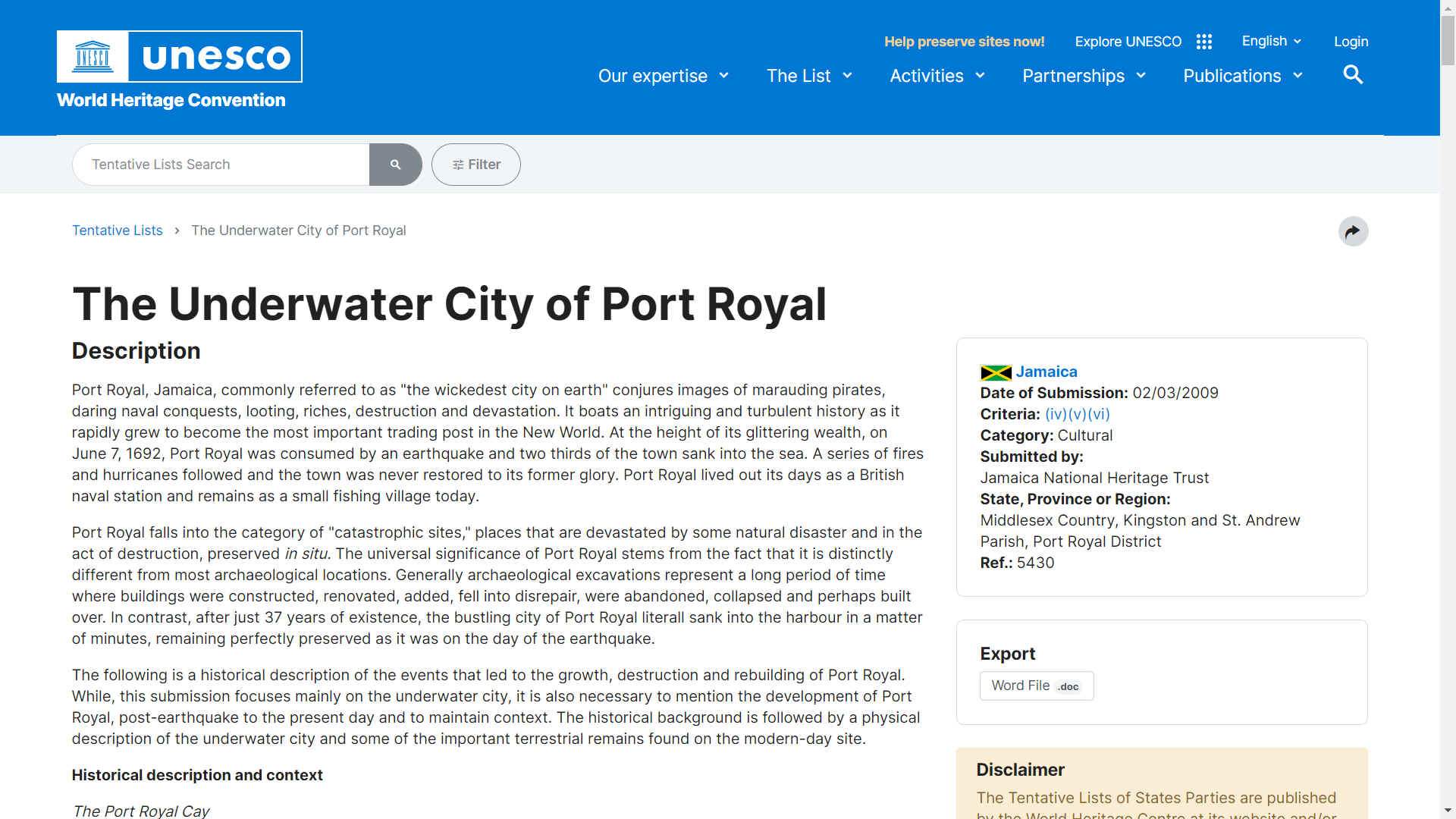 American marine archaeologist Norman Scott traveled to Port Royal, Jamaica, in hopes to excavate Fort Carlisle (Marx 89). However, due to faulty equipment that was constantly breaking, Scott was only able to uncover a wooden wheel, and a few bottles and clay pipes (Pawson and Buisseret 145).

Scott's project was the third quest, to dive on the sunken city, in hopes of discovering more about the submerged pirate haven. Port Royal, was held to be the wickedest place on earth, dashed by the waves as punishment for the brothels, copious taverns and bawdy lifestyles from the privateers wealth, by way of an act of God.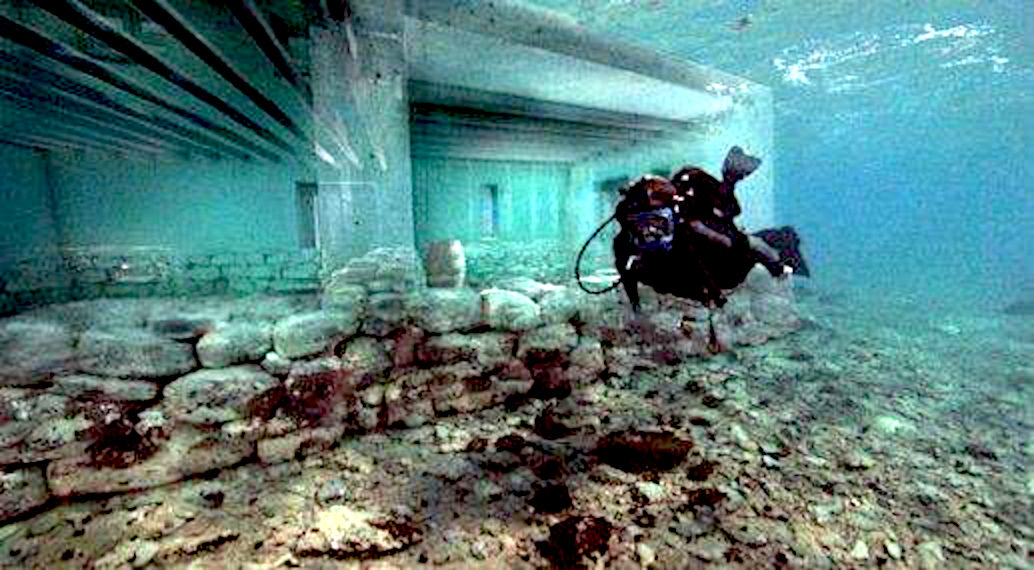 A diver using SCUBA gear to explore Port Royal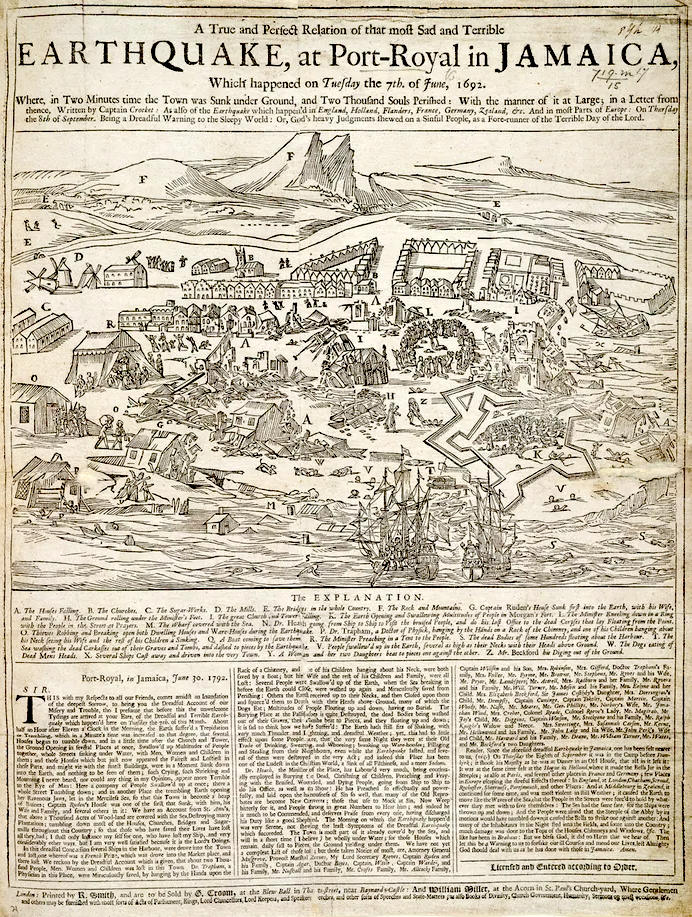 Captain Sir Henry Morgan was a pirate, and privateer, ending up as the Governor of Jamaica. He was buried at Palisadoes Cemetery, then Port Royal was washed into the Caribbean Sea, the result of an earthquake and tsunami in 1692. Not to be seen again for 300 years.
UNDERWATER ARCHAEOLOGY EXCAVATION IN PORT ROYAL

Underwater explorations and excavations have been conducted in Port Royal over the years. Here is a listing of such excavations. After the 1692 earthquake, people tried to salvage anything considered to be valuable from the area, which became known as the Sunken City.

1859: Jeremiah Murphy a naval diver, using a diving bell located the remains of Fort James.

1956 - 1959: Edwin Link dug test pits in the King's Warehouse and Fort James.
1960: Norman Scott explored Fort Carlisle.

1965 - 1968: Robert Marx excavated between twenty to thirty buildings in the Sunken City.
1969 - 1970: Philip Mayes Excavation. Mayes was hired by the Jamaican National Trust Commission to continue research. Mayes is accredited with uncovering St. Paulís Church of Port Royal, the largest building of the 17th century city.

1981 - 1990: Institute of Nautical Archaeology of the Texas A&M (Agricultural & Mechanical) University in close cooperation with the Archaeology Division excavated buildings near the intersection of Queen and High Street.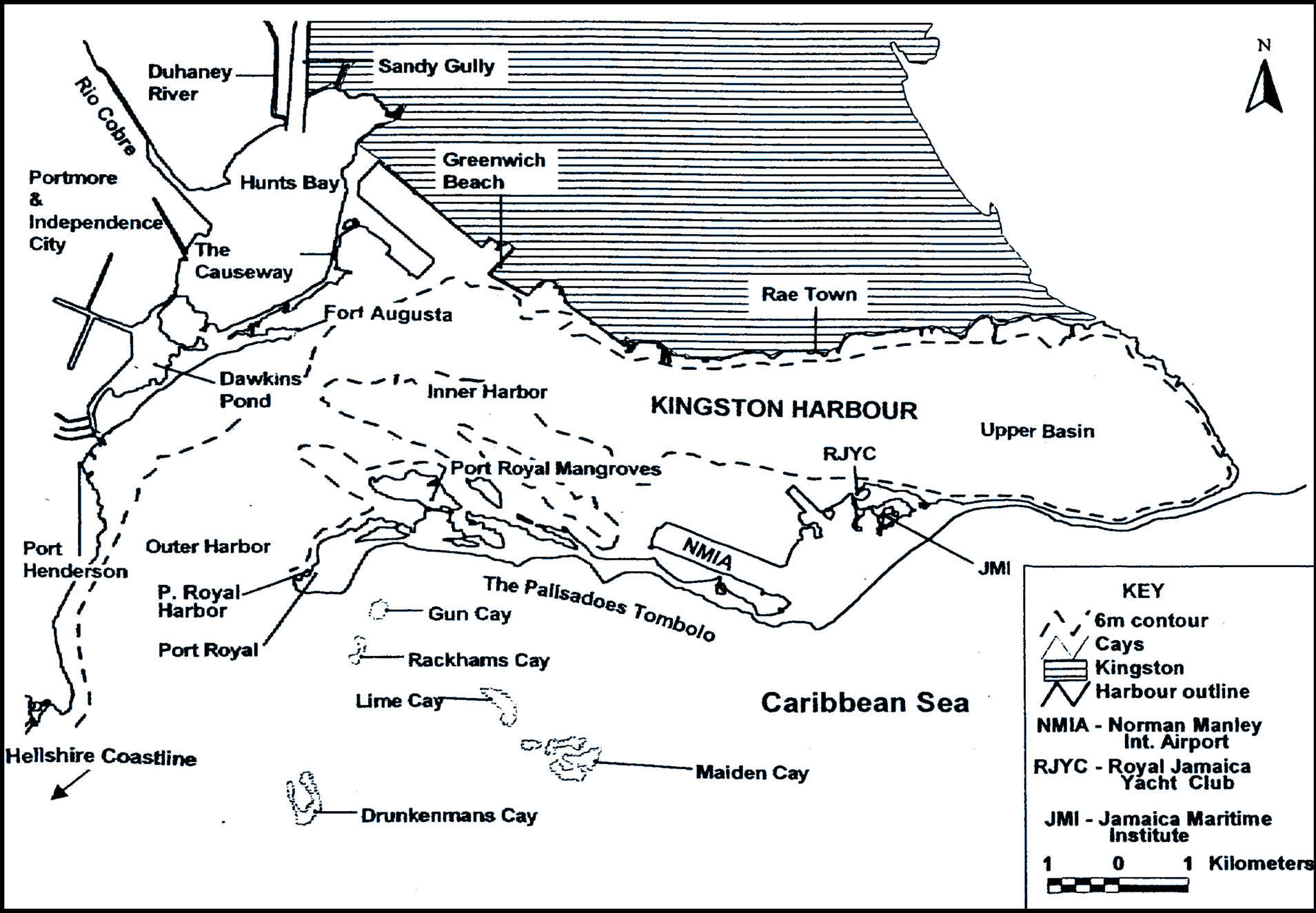 Port Royal mangroves: Hurricane Refuge lagoon, Fort Rocky lagoon and Cemetery lagoon.
An earthquake in the Caribbean struck Port Royal, Jamaica, on the 7th of June 1692. A stopped pocket watch found in the harbor during a 1959 excavation conducted by Edwin Link and his wife Marion, indicated that the resultant tsunami occurred around 11:43 AM local time.

Known as the "storehouse and treasury of the West Indies" and as "one of the wickedest places on Earth", Port Royal was, at the time, the unofficial capital of Jamaica and one of the busiest and wealthiest ports in the Americas, as well as a common home port for many of the privateers and pirates operating on the Caribbean Sea. Sometimes called the Sodom of the Universe.

The 1692 earthquake caused most of the city to sink below sea level. About 2,000 people died as a result of the earthquake and the following tsunami, and another 3,000 people died in the following days due to injuries and disease.