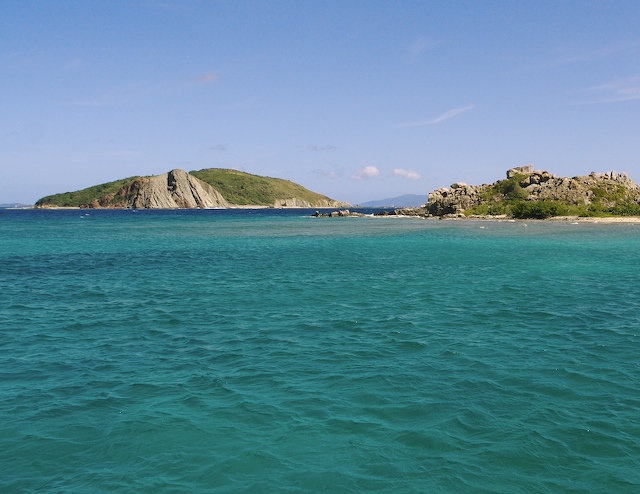 DEAD CHEST ISLAND - BRITISH VIRGIN ISLANDS
Dead Chest Island is an Island located half a mile north east (0.4 miles at 27 degrees true) of Deadman's Bay on Peter Island, British Virgin Islands. It is uninhabited, has no fresh water or trees and only sparse vegetation. It was formerly used as a firing range by the Royal Virgin Islands Police, but the opening of the nearby hotel on Peter Island coincided with the decision to build a proper firing range on the island of Tortola. The island is now an uninhabited National Park, with several popular Scuba diving and snorkeling sites.
The island is imposing and desolate, looming high up out of the water. The island is approximately 3/4 of an acre in size and consists of volcanic rock, meager and often parched vegetation and two narrow beaches on both the north and south sides.

There may not be a less inviting place anywhere on the planet. Even Alcatraz has trees and flowers. Dead Chest Island does not. What little plant life exists here, is scrub brush and cacti. The only living creatures on the island are geckos, lizards, a few sea birds and some harmless snakes.
SCUBA DIVING

But even a barren and desolate place such as this, has something to offer sailors from around the world. There are several dive and snorkel sites in the immediate area. Painted Walls, Blonde Rock and Coral Garden. For more information and to arrange tours, contact any of the SCUBA companies.
Paradise Watersports on Peter Island and Sail Caribbean Divers on Cooper Island are the two closest.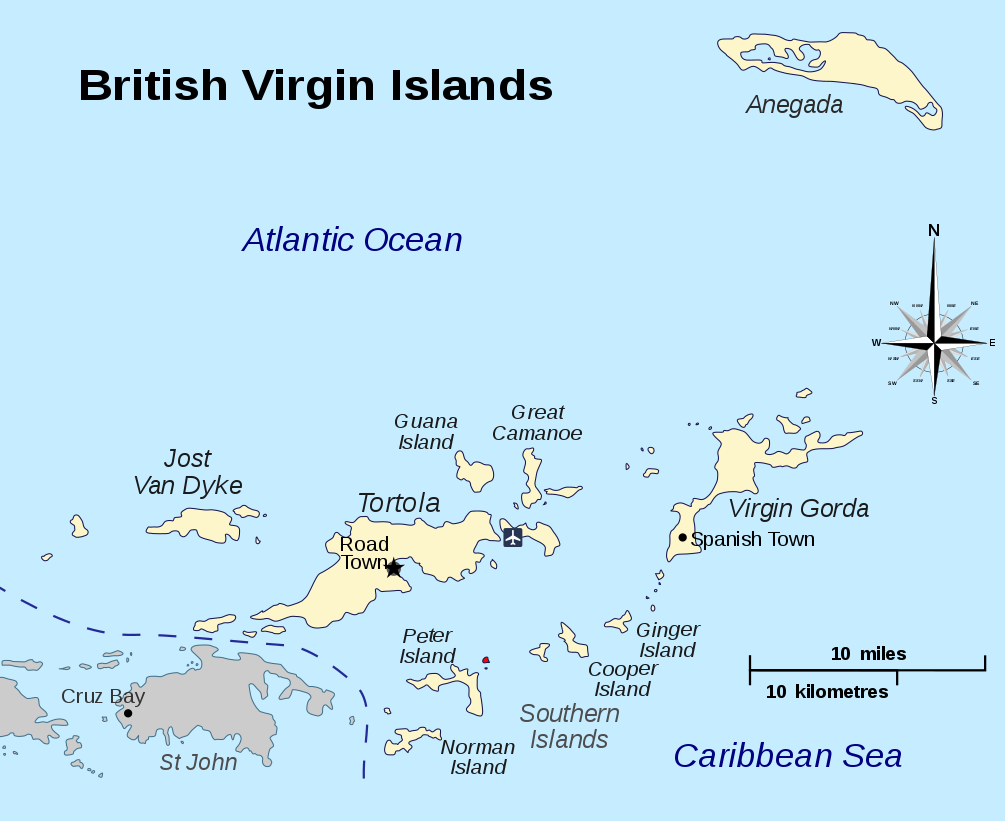 BLACKBEARD & ROBERT LOUIS STEVENSON

According to an apocryphal story, the pirate Blackbeard marooned his crew on Dead Chest Island as punishment, leaving them with nothing but a cutlass and a bottle of rum each. How many pirates, and how many days, varies according to the source retelling the story. Legend has it that 15 pirates, and treasure chests were marooned by Blackbeard on this isolated cay.

By the end of the month, only a few of pirates were left alive. Because the earliest known references to this story are from the 20th century, it is almost certainly fakelore derived from Robert Louis Stevenson's song "Dead Man's Chest", which first appeared in his novel Treasure Island in 1883. The chorus of "Dead Man's Chest" is as follows:


Fifteen men on the dead man's chest —
...Yo-ho-ho, and a bottle of rum!
Drink and the devil had done for the rest —
...Yo-ho-ho, and a bottle of rum!


Stevenson never finished the song and left the rest up to the reader's imagination, but the clues are there.
Stevenson found the name "Dead Man's Chest" among a list of island names in a book by Charles Kingsley and said "Treasure Island came out of Kingsley's At Last: A Christmas in the West Indies (1871); where I got the 'Dead Man's Chest' - that was the seed".
Kingsley had written in At Last: "Unfortunately, English buccaneers have since then [1493] have given to most of them [the Virgin Islands] less poetic names. The Dutchman's Cap, Broken Jerusalem, The Dead Man's Chest, Rum Island, and so forth, mark a time and a race more prosaic, but still more terrible, though not one whit more wicked and brutal, than the Spanish conquistadores." In other words, the song is not based on a former legend, it is entirely new as of 1883 and original with Stevenson.
While the two names are not exactly the same ("Dead Man's Chest" vs "Dead Chest"), the similarities are striking, and there are no other islands named like it in the Virgin Islands, suggesting they are one and the same. If on the other hand the island "Dead Man's Chest" referenced by Kingsley in At Last is not the same as the island known today as "Dead Chest Island", then there would be no connection between "Dead Chest Island" and Stevenson's song "Dead Man's Chest", since Stevenson's song is in reference to Kingsley's island.
Another island where Blackbeard is said to have buried treasure, is Londoner's Island. Now Lunging, part of the Isle of Shoals, approximately six miles off the coast of Maine, New Hampshire. A team of treasure hunters scoured the island as part of a History Channel television programme. Needless to say, with all the high tech detecting equipment and a big team from Hager-Richter Geoscience, they found nothing. All captured by a film crew.
DIFFERENT VERSIONS OF THE LEGEND

The same story has two very different endings. Nobody knows what actually took place, if anything ... but according to local folklore, when faced with an unhappy and mutinous crew, Blackbeard concocted a devious plan to remind his crew who was boss.

After promising them all a feast on Dead Chest Island, he sent 15 of his most dissatisfied men ashore, each with a cutlass and a bottle of rum. They were to prepare an area for their BBQ. Blackbeard then hauled anchor and left them stranded.

The first story ends with the bones of 14 men being found on the island years later. The bones of the 15th man were discovered on Peter Island at the beach named in his honour, Dead Man's Bay. He had apparently tried to swim, but failed.

In the second version, Blackbeard returned some 30 days later and was surprised to find them all alive. He had hoped they would kill each other. Whether or not he took them aboard again; your guess is as good as mine.

Aside: If either version of this story is true, Blackbeard's men had to be pretty dumb or at the very least, pretty drunk to believe that their mangy faced captain was planning a feast on this anything but comfortable island. Especially considering Peter Island is a stones throw away. If you have been one of his crew, you may have passed on the meal prep plans. We certainly wouldn't have gone ashore until Blackbeard himself did, and even then, would have been the last one off the rowboat.

In 1883, no less than 165 years after Blackbeard roamed the BVI, Robert Louis Stevenson wrote his famous adventure novel, "Treasure Island". The book is about pirates, treasure maps, mutiny and fascinating characters such as Jim Hawkins, Long John Silver, Billy Bones, Squire Trelawney, Blind Pew and of course, Ben Gunn - desperate for a piece of cheese.

To understand the connection between the novel and the British Virgin Islands, you really should read the book. It isn't difficult to make the connection between real life pirates, and Stevenson's fictional pirate, Captain J. Flint. Flint is dead before the yarn spun in the novel begins, but he is a major part of the back story, around which the tale is centered. And as it turns out, Treasure Island may not be such a tall tale after all.
The notorious pirate, Edward Thatch, a.k.a. Teach, sailed the British Virgin Islands and made his home in Soper's Hole between 1715 and 1718. He was killed in November 1781 by Lieutanant Robert Maynard, of the British Royal Navy. So, only enjoyed a few years of paradise.

CASTAWAY
In 1994, a journalist, Quentin van Marle, spent 31 days alone on the island as a voluntary castaway, beating the supposed record of Blackbeard's pirates and in commemoration of the centenary of Robert Louis Stevenson's death.
Amazingly, Mr. Van Marle accomplished his goal. He wrote of his adventure (never to be repeated) in his novel, "Marooned - One Man's Ordeal On Dead Man's Chest". If you can find a copy, it is said to be an interesting read, though the gentleman was clearly very much into pirates to even consider making such an attempt. Sadly, Mr. Van Marle passed away on April 18, 2012 at the age of 66.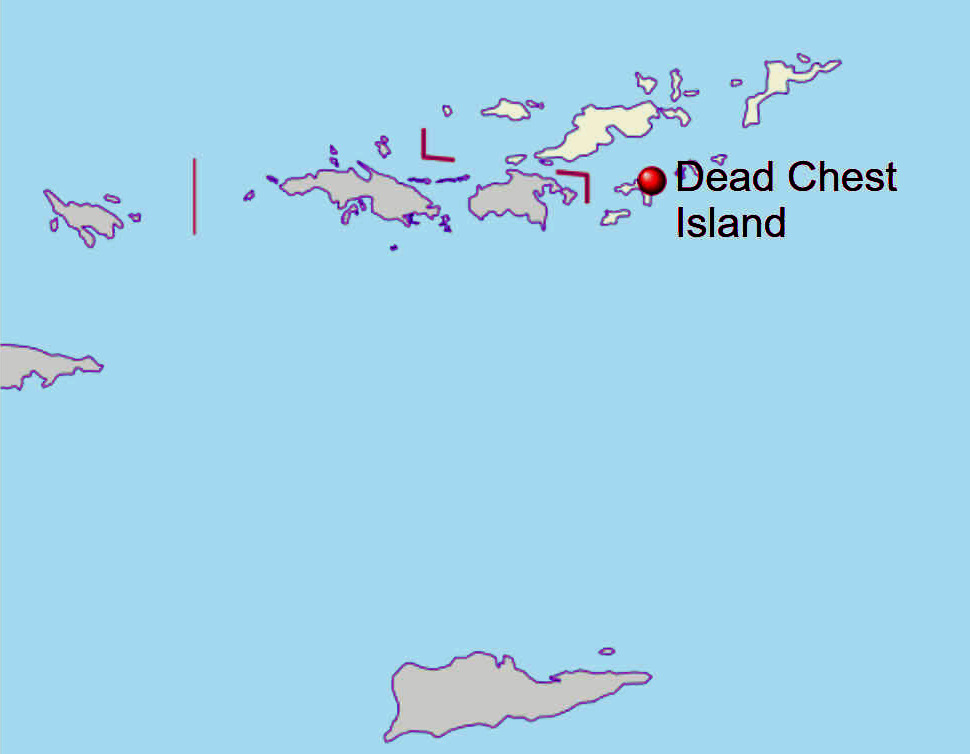 Location map of Dead Chest Island

The Caribbean Sea is awash with small islands and cays. This particular island in the east of the Caribbean, is about as far as one might want to get away from where Edward Teach buried his treasure for real; on Skeleton Island. Only a skilled sailor who routinely sailed the West Indies, would take the trouble to journey so far to bank his stash. But then, he learned this ruse from one of the greatest privateers of all time: Captain Sir Henry Morgan.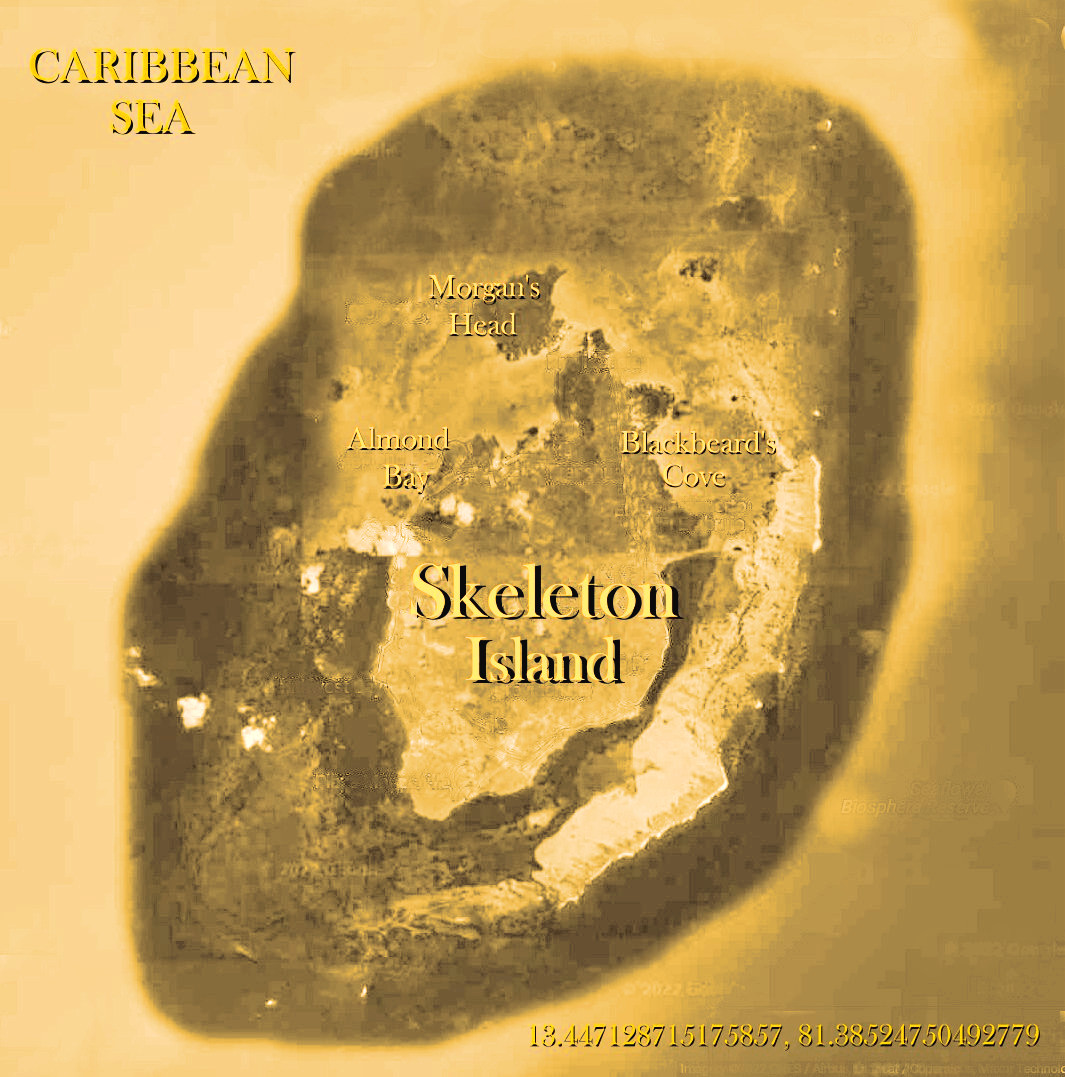 SKELETON ISLAND - Sir Henry Morgan visited this island on many occasions, though his plantations were in Jamaica, and he lived in Port Royal, where he enjoyed the high life. On some pirate parchments Blackbeard's Cove is marked. On modern maps only Morgan's Head is acknowledged - simply because Edward Teach did not manage to retire, pardoned, but cut off in his prime. Today we know the above as Isla de Providencia, Columbia.
CARIBBEAN ISLANDS BY POPULATION
1 Cuba 11,252,999
2 Haiti 11,263,077 (Hispaniola)
3 Dominican Republic 10,766,998 (Hispaniola)
4 Puerto Rico (US) 3,508,000
5 Jamaica 2,729,000
6 Trinidad and Tobago 1,357,000
7 Guadeloupe (France) 405,000
8 Martinique (France) 383,000
9 Bahamas 379,000
10 Barbados 283,000
11 Saint Lucia 172,000
12 Curaçao (Netherlands) 157,000
13 Aruba (Netherlands) 110,000
14 Saint Vincent and the Grenadines 110,000
15 United States Virgin Islands 105,000
16 Grenada 104,000
17 Antigua and Barbuda 89,000
18 Dominica 71,000
19 Cayman Islands (UK) 59,000
20 Saint Kitts and Nevis 46,000
21 Sint Maarten (Netherlands) 39,000
22 Turks and Caicos Islands (UK) 37,000
23 Saint Martin (France) 36,000
24 British Virgin Islands (UK) 31,000
25 Caribbean Netherlands 26,000
26 Anguilla (UK) 14,000
27 Saint Barthélemy (France) 10,000
28 Montserrat (UK) 5,000
29 Tortuga 25,936
30 Roatán 110,000
32 Dead Chest Island (uninhabited)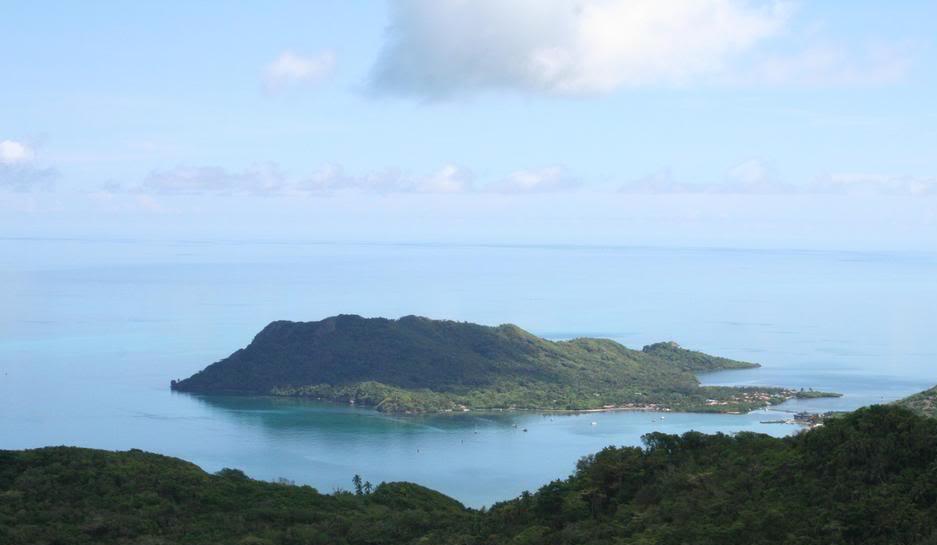 .