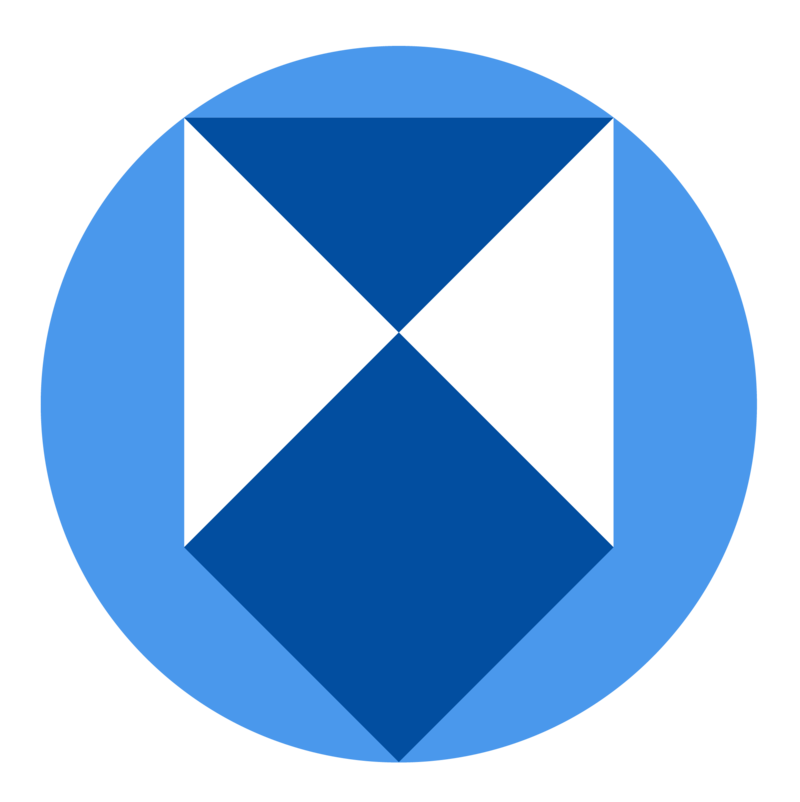 UNESCO and Blue Shield work together to protect heritage sites from looters, under the tenets of the Hague Convention for the Protection of Cultural Property in Armed Conflict 1954.
"Good afternoon, this is the BBC world news service reporting, I'm Jill Bird live from London."
Jill Bird sat reading from prompts, with a scene of the City behind her.
"News has just come in that the intrepid explorer, John Storm, has found the long-lost remains of one of the most famous pirates ever to have sailed the Caribbean."
The scene switched to show Jamaica, and a space age ship, the Elizabeth Swann, with a number of inflatable boats with outboard engines, circling the sleek trimaran.
"Many viewers will know that Sir Henry Morgan's treasure was never found, leading to speculation as to the involvement of Blue Shield."
"We are now going live to Sam Hollis, our West Indies reporter, who is on the scene."
The scene switched to Sam Hollis, standing on the dockside, with John Storm and Dan Hawk, having come ashore to speak with locals.
"Mr Storm. Mr Storm?
Sam beckoned to the duo, inviting them to speak with him, wearing his best welcoming smile.
"I know you don't I?" John thought for a moment. Then Dan chime in.
"He's the reporter, chum of Charley. The chap who covered the Panamanian Running Man."
Sam repeated, "Mr Storm. John Storm. Mr Hawk. Could you spare us a moment."
"Sure. It's ?
"Sam Hollis. Live with the BBC World Service, and Jill Bird in London.
"Of course Sam, and Jill. The lady who bet on the $billion dollar whale." John and Dan had wide smiles at that blast from the past.
"Our viewers wondered if you'd tell them a bit about your find? About the pirate Henry Morgan."
The cameras were rolling.
"Well yes. He was a privateer, working for King Charles the second, a form of legalised, or state sanctioned piracy. He became Governor of Jamaica, producing rum from his sugar plantation. And was buried in Palisadoes cemetery, and then the whole cemetery was swallowed by a tsunami in 1692, taking all of Old Port Royal. Never to be seen again."
"Well, not until earlier this week?" Said Sam, eager to hear more.
"No," said John. "There was a tremor, that worried Blue Shield. Since the underwater city is near to becoming a UNESCO world heritage site."
"Really? Even though it is underwater," Sam could not help himself.
Dan just had to say something: "That's the whole point. Look out there and you see nothing. But underneath the waves is a time capsule, waiting to be mapped."
Back in London, Jill Bird opened up: "Speaking of which. Can you hear me Mr Storm?"
John nodded into the camera. "Fire away Jill."
"Did you find any treasure or a map?"
"We used modern technology to survey the site before diving. I can tell you, and you can probably imagine, my hopes were high. Captain Morgan's casket was relatively unscathed. We think because it is made of Lignum Vitae. Ironwood. A very heavy local wood, and rather over the top perhaps; lined with lead. The Captain's skeleton is intact. Great news. No parchment or gold, though. A bit of a let down. But there are some markings that we have yet to properly consider, and may be of interest."
"That's a bit Dan Brown." Sam jumped in.
"I guess. But don't you think finding Sir Henry in good condition is staggering, after all this time? It's up to Blue Shield and the Jamaican nation, what happens to his remains. We just want to make sure the old sea dog is protected from looting."
"Is that a big deal in the Caribbean?"
"Just a little - yes Sam. Unfortunately, pleasure divers often don't report souvenir finds. So they are not logged."
John felt a little awkward inwardly, since he was keeping information to himself. But in a good cause. He would return the artifact on unofficial loan. Yes, revealing too much now would be sure to attract treasure hunters, corrupt officials, outlandish legal claims. The whole shooting match. His awkwardness evaporated. The markings had no meaning at the moment in any event.
"I'm afraid I have some quite important things to tend to. Good to speak Jill, and you too Sam. You have our contact details. Sam, if you want to come onboard later, you are most welcome. You too Jill."
Sam looked out to the Swann at anchor, thinking to himself, try and stop me. It was like asking a schoolboy if he'd like to sit in a space rocket. Jill Bird, could only dream. Stuck in a studio in London. Oh for some adventure. In her eyes John and his crew were the luckiest people in the world.
Sam Hollis is on site, filming John Storm bringing onboard some recovered items for Blue Shield. John gives a very brief interview, with Sam mentioning his exploits in London some time before, and how he saved Kulo-Luna ..... Somewhat embarrassed, John confirms his belief that they have discovered Henry Morgan, and that the site should be protected. Sam seems more interested in treasure ...
John is pleased he was persuaded by Charley and Roberta to undertake this mission, that has turned out to be a remarkable salvage operation to conserve the remains of one of the most famous pirates in history.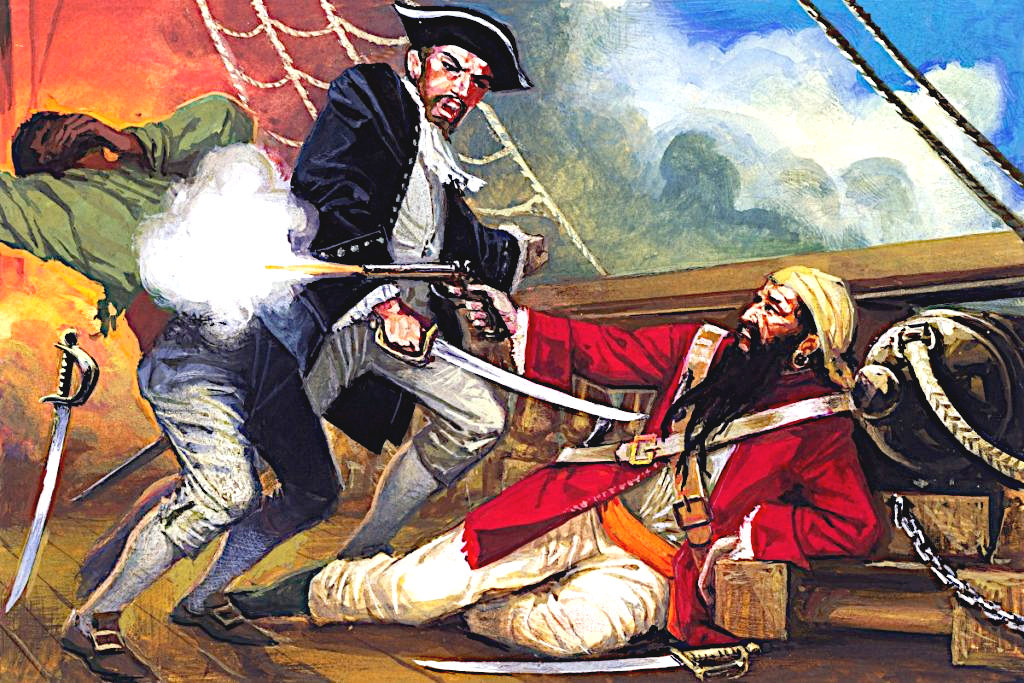 Damn you for Villains, who are you? And, from whence came you? The Lieutenant made him Answer, You may see by our Colours we are no Pyrates. Black-beard bid him send his Boat on Board, that he might see who he was; but Mr. Maynard reply'd thus; I cannot spare my Boat, but I will come aboard of you as soon as I can, with my Sloop. Upon this, Black-beard took a Glass of Liquor and drank to him with these Words: Damnation seize my Soul if I give you Quarters, or take any from you. In Answer to which, Mr. Maynard told him, that he expected no Quarters from him, nor should he give him any.
PROLOGUE: ROYAL AFRICAN COMPANY - King Charles II, Royal Charter James Stuart II, transport goods from Africa: Bloody Triangle.
SCENE 1. THE BATTLE OF OCRACOKE - Lt Robert Maynard, Blackbeard's curse, beheading & torturous interrogation on the Adventure
SCENE 2. EARTHQUAKE JAMAICA - Present Day - An earthquake hits Port Royal, disturbing the sunken city & Palisadoes cemetery.
SCENE 3. BLUE SHIELD ENGLAND - Blue Shield, Newcastle UK, UNESCO requests Storm catalogue underwater city UNEP World Heritage Site.
SCENE 4. HENRY MORGAN'S DEATH - Henry Morgan has a heart attack; funeral ceremony at Palisadoes cemetery, old Port Royal.
SCENE 5. SUNKEN CITY SURVEY - Present Day, Swann's sensors scan the ocean bed, revealing mausoleum former Governor of Jamaica.
SCENE 6. JUNE 1692 TSUNAMI - Jamaica, June 7th, an earthquake hits Port Royal, then a tsunami washes the pirate haven under the sea.
SCENE 7. HENRY MORGAN'S COFFIN - John Storm & ROV, comes face to face with Henry's skeletal remains. Finds interesting wooden engraving.
SCENE 8. BBC JILL BIRD - London. John Storm's finds lost Henry Morgan's pirate remains. "And for those of you wondering, there was no treasure."
SCENE 9. OPERATION HISPANIOLA - British Geographical Society, & Royal Navy fund Lord Huntington's expedition to recover relics in the Caribbean.
SCENE 10. SHIP'S COOK - William Gray helps John Long's cut-throats to crew for Huntington's Hispaniola, Long a dab hand on the galley.
SCENE 11. ARCHAEOLOGICAL SOS - Huntington (BGS bigwig) asks John Storm for help with shipwreck survey - meet in the Caribbean, Haiti.
SCENE 12. SKELETON ISLAND - Intrigued by map proffered by Lord Huntington, John agrees to switch attention to location, to coast of Panama. .
SCENE 13. SANTA CATALINA - Colombian, Mexican, Panamanian, Nicaraguan patrols re: 'Satisfaction' & hunt for Aztec gold, Spanish Conquistadors.
SCENE 14. TREASURE ISLAND - Hurricane Iota erased map clues, Isla Providencia. Longstride believes location of Blackbeard's/Morgan's treasure.
SCENE 15. KIDNAP - Black Jack & Billy Bones kidnap Dan, Cleopatra - lock in Hispaniola with Tremaine. Hal alerts John to events via BioCore.
SCENE 16. DOUBLE CROSS - Maynard pact with Spanish Navy to blockade Caribbean to capture John & Swann. Longstride deal Aztec Golden Skull.
SCENE 17. BLACKBEARD'S CURSE - John retakes Swann, Hal immobilizes Black Jack and Billy Bones and rescues prisoners on Hispaniola.
SCENE 18. MORGAN'S TREASURE SHIP - John deciphers carving code helped Dan and Cybercore Genetica. Dives to find privateer's shipwreck.
SCENE 19. BILLION DOLLAR DEAL - John negotiates with Panama, Peru, Colombia, Ecuador & Blue Shield for % salvage based on wreck video.
SCENE 20. BLOCKADE RUNNER - Swann navigates through Spanish Armada & Royal Navy blockade in stealth mode, invisible to radar.
SCENE 21. BERMUDA TRIANGLE - Pirates head into Bermuda Triangle, Colombian Navy in pursuit: BBC Sky News. Never to be seen again.